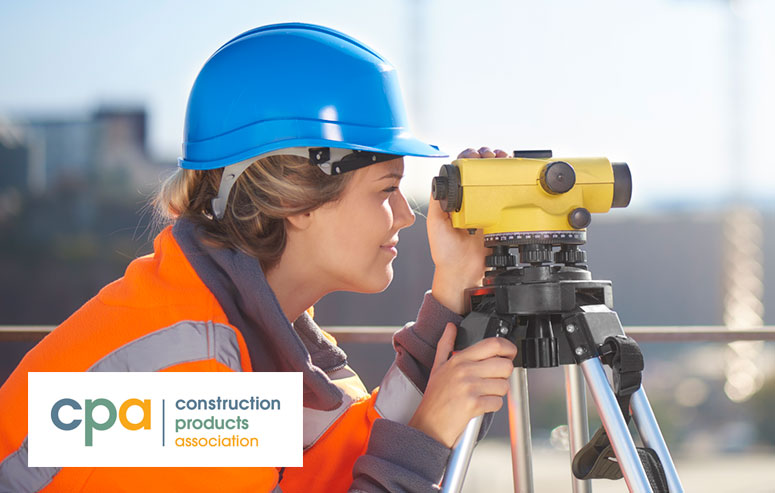 CPA Provides Support to We Build The Future
The Construction Products Association (CPA), the leading voice for construction product manufacturers and suppliers in the UK, has extended its support to construction and built environment sector charity We Build The Future.
We Build The Future supports people who work in the construction and built environment sector who face the challenge of dealing with cancer in their lives. The charity helps to fund research, which can help accelerate improvements in the prevention, detection and treatment of cancer. In addition, the charity aims to promote health and wellbeing across the industry to help reduce the risk of people developing cancer in the first place.
The CPA promotes and campaigns for UK construction product manufacturers and is committed to raising the profile of the industry and members' businesses, helping grow the market and reducing regulatory risk. The organisation champions its members' interests across both the manufacturing and construction industries and because the CPA is product-neutral, it speaks for the construction products industry as a whole with one strong, united voice.
Playing such a key role within the sector and with influence across so many businesses, We Build The Future is delighted to have the organisation's support.
Peter Caplehorn, Construction Products Association Interim Chief Executive, commented
As the leading trade body representing our entire sector, we recognise our responsibility to support colleagues dealing with the impact of cancer and to do what we can to help improve prevention, detection and treatment. We're happy to support the work of We Build the Future and play a part in uniting the industry to beat cancer.
We Build The Future Trustee John Tebbit added
The construction products sector has a major part to play in helping to build a better industry where people get the support they need to beat cancer. Together with other key partners, we can also raise money for cancer research that will benefit society as a whole. CPA's support is most welcome and we look forward to building new partnerships with other leaders in the sector over the coming years.
We Build The Future is an official supporter of the world's biggest cancer charity, Cancer Research UK. This ensures that any funds are raised and used to support research whilst ensuring access to expert information and support for people working in the construction and built environment sector.