Whether you are planning your own fundraising activity or simply want to support our campaigns, our resources can help you achieve your goals.
Sponsorship Form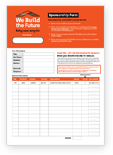 Print out this handy sponsorship form and share it with your friends and family.
Sponsor Me Poster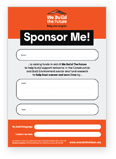 Let everybody know what you're doing to raise funds and how to sponsor you.