Cancer helpline: speak to a cancer nurse, now
If you or someone close to you have been affected by cancer and you've got questions, it is easy to call the expert nurses at Cancer Research UK on their cancer helpline:
0808 800 4040

Available from Monday to Friday, 9am to 5pm
We cannot diagnose you or give a medical opinion
Learn more about cancer and you
Get straight to the facts about cancer – use the links highlighted below to access expert information from our partners at Cancer Research UK:

Spotting cancer early
It's important to know your body and to always tell your doctor if you notice a change which isn't normal for you – whilst most symptoms probably won't be cancer, diagnosing cancer at an early stage means treatment is more likely to be successful. Learn more about possible signs and symptoms of cancer.
Remember – your Doctor is there to help and will want to see you. If you have concerns, you should make an appointment to see your doctor.

Screening for cancer
Cancer screening involves testing apparently healthy people for signs of the disease, and aims to pick it up before people would notice any symptoms. The UK has three screening programmes – for bowel cancer, breast cancer and cervical cancer. Find out more and if you're eligible here.

Tests for cancer
You may need further tests to check if your symptoms are cancer. Your doctor will advise which are best in your case. Find out more about different types of testing for cancer.

Treatments for cancer
A team of doctors and other professionals work out the best treatment and care for you. Your treatment depends on what type of cancer you have as well as how big it is, whether it has spread to other parts of your body and your general health.
Treatments include surgery, radiotherapy, chemotherapy and other types of cancer drugs. These include hormone therapy or immunotherapy. You may have just one type of treatment or a combination of treatments.
Treatment decisions can be complicated and confusing. You can ask for a second opinion if you would like to get another doctor's view about your treatment.
Understanding more about the treatment and possible side effects can help you cope whether it is you or your loved one who has cancer.
Find out more about cancer treatment including access to treatment, stem cell transplants and laser treatment.

Types of cancer
There are over 200 different types of cancer. It can help you cope if you understand more about your type of cancer from symptoms, tests, treatment, and living with and after cancer.
The most common form of cancer are Bowel cancer, Breast cancer, Skin Cancer, Lung cancer and Prostate Cancer.

Coping with cancer
There is no doubt that coping with cancer is hard but there is support and advice available to help you.
Find out more about coping physically with the symptoms of cancer, how to cope emotionally, and get some  practical information about living with a diagnosis and treatment including how to access financial support, dealing with money matters and getting support for you and your family.
Working to provide further support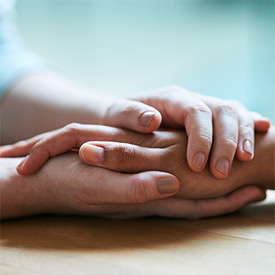 As we raise further funds we hope to develop new ways to provide information and support – you can help us expand our activity, saving lives and helping more people to beat cancer by making a donation.